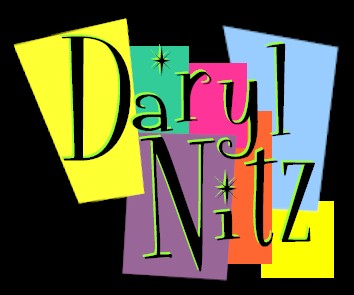 Click HERE for the Nitz-Howe Experience!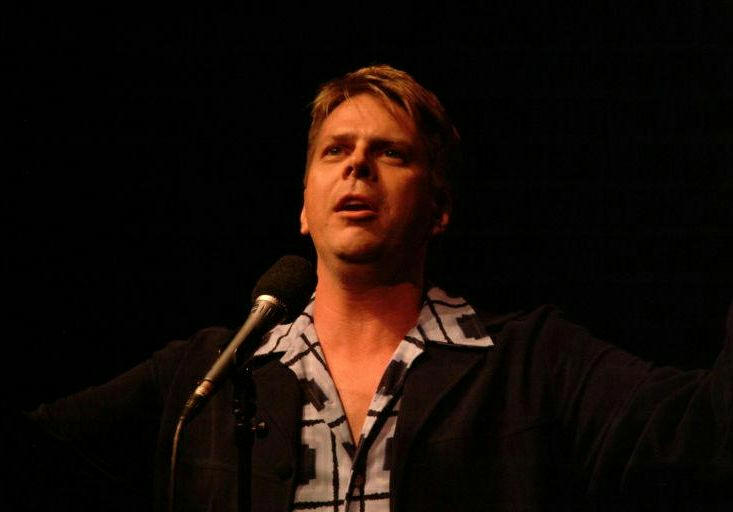 Combining celebrity impressions with his outrageous comedy style, the incomparable Daryl Nitz creates what Cabaret Hotline hails as "a blockbuster evening of entertainment." Amazing and amusing audiences with over 30 celebrity voices, Daryl's outrageous musical antics and impressions have been featured on WGN-TV, NBC-5 and CLTV-Metromix. One never knows who will take the stage once Daryl opens his mouth: Louis Armstrong, Dean Martin, Neil Diamond, Harry Connick Jr., Carol Channing, Eartha Kitt, Katharine Hepburn, "Edith Bunker" and even Flip Wilson's "Geraldine"! With his amazing three-octave range, Daryl effortlessly can switch from Frank Sinatra to Sarah Vaughn or Bob Dylan to Eartha Kitt. And if that's not enough, his dead-on Billie Holiday leaves audiences convinced he is channeling her!

Called a "Rat Pack Man for the New Millenium," Daryl is a master showman who recalls the glory days of the "supper club era." One of Chicagoland's most-sought after nightclub performers, Nitz has performed at the Park West, the Royal George, Steppenwolf Theater, Naperville's Crossroads Theater, The Big House, Set 'Em Up Joe's, The Lakeshore Theater and The Mercury Theater. He was also a featured performer at the first Chicago Cabaret Convention in 2002.

Daryl has been a staple of Chicago's premiere cabaret club, Davenport's Piano Bar for the past thirteen years. His one-man shows, featured in their cabaret room, have been performed to critical and audience acclaim. His "Jazz Legends Live Show" was named "One of the Ten Best of the Year" by Cabaret Scenes and After Dark Chicago. Along with his musical "Ed McMahon" and partner in crime George Howe, Daryl performs every Saturday in the front room, in what Cabaret Scenes Magazine calls "the best party in town."

His homage to the glamour days of 1950's Vegas nightclubs, the musical series "Celebrity Supper Club" at The Big House, earned Daryl the title "Mr. Entertainment" of Chicago and critical praise as he "revived the nightclub era of Mister Kelly's."

A true renaissance artist, Daryl has also produced, directed and scripted successful cabaret shows for many of Chicago's top musical performers, as well as the SRO theatrical production of "Explicit Lyrics," which has played at the Artistic Home Chicago and Bailiwick Theatre to rave reviews. In April of 2004, at the Lakeshore Theater, he presented "Judy at Carnegie: celebration of a legend" to critical acclaim.
Daryl Nitz is truly a must-see performer who creates an unforgettable entertainment experience, prompting the Daily Herald Newspaper to exclaim that "watching Daryl Nitz perform is like watching a dozen different shows at once."
Currently, Daryl is creating, producing, and directing concert series at Mayne Stage and for Kevin Moore Presents. You can see these concerts all over town. Please check the Performance Schedule for the most current updates.
Daryl is the President of Chicago Cabaret Professionals.
Photo by Jennifer Girard.